Great Plains: Rosebud Lakota Sioux Tribe, South Dakota State University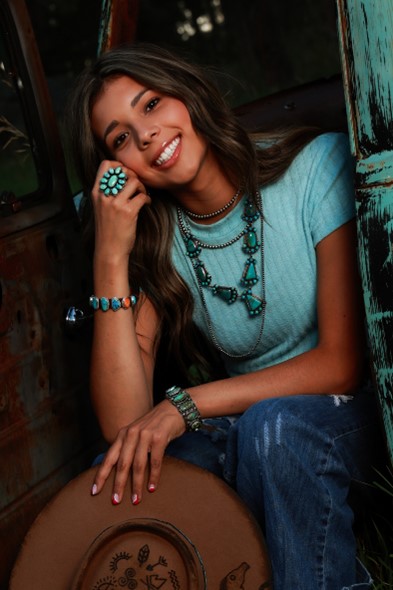 Han mitakuyapi (Hello my relative)
My name is Bree Eastman, I am an enrolled member of the Rosebud Lakota Sioux Tribe. I am currently a second-year student at South Dakota State University pursuing a degree in Ecology/Environmental Science and American Indian-Indigenous Studies.
Growing up I spent most of my time outside, riding horses, swimming, hunting, fishing, camping, etc. Through all these activities I gained my love for Makha (Earth, nature, land, the world). I knew that I needed to protect and preserve Her so generations may see what we are fortunate enough to see every day.
One of my current adventures is interning at the Center of Excellence for Bison Studies, SDSU. I am confident that this internship is not only the next step in growing my skills but it also a step in helping my community and my people. As we all know, bison are, and always have been, an important part to Plains Indian's culture.
I am very grateful to be a 2022 recipient of the NAFWS Great Plains Regional Scholarship.