Pacific: Nez Perce Tribe , University of Montana Western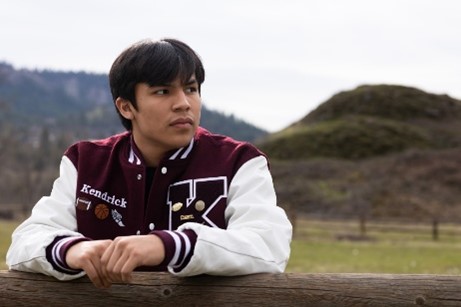 My name is Kendrick Wheeler, I am an enrolled member of the Nez Perce Tribe and a descendant of the Navajo and Choctaw Nation. In May 2022, I graduated from Kamiah High School which is located on the Nez Perce Reservation in Idaho. I am a first-generation college student at the University of Montana Western pursuing a degree in ecology with a minor in fish and wildlife.
In the summer of 2020, I started my career in fisheries as a high school intern with the Nez Perce Tribe Fisheries Resource Management. I was assigned to the production department and worked at the Cherrylane Fish Hatchery. This past summer I was employed as a seasonal fisheries technician with the harvest department. Working with fisheries management was a great experience and I learned a lot about the history of the Nez Perce Tribe and their restoration of the salmon in the Clearwater, Salmon, and Snake River and their tributaries. With my education, my goal is to continue the work that has been done to protect our fishing and hunting rights and to ensure our way of life continues for the years to come.